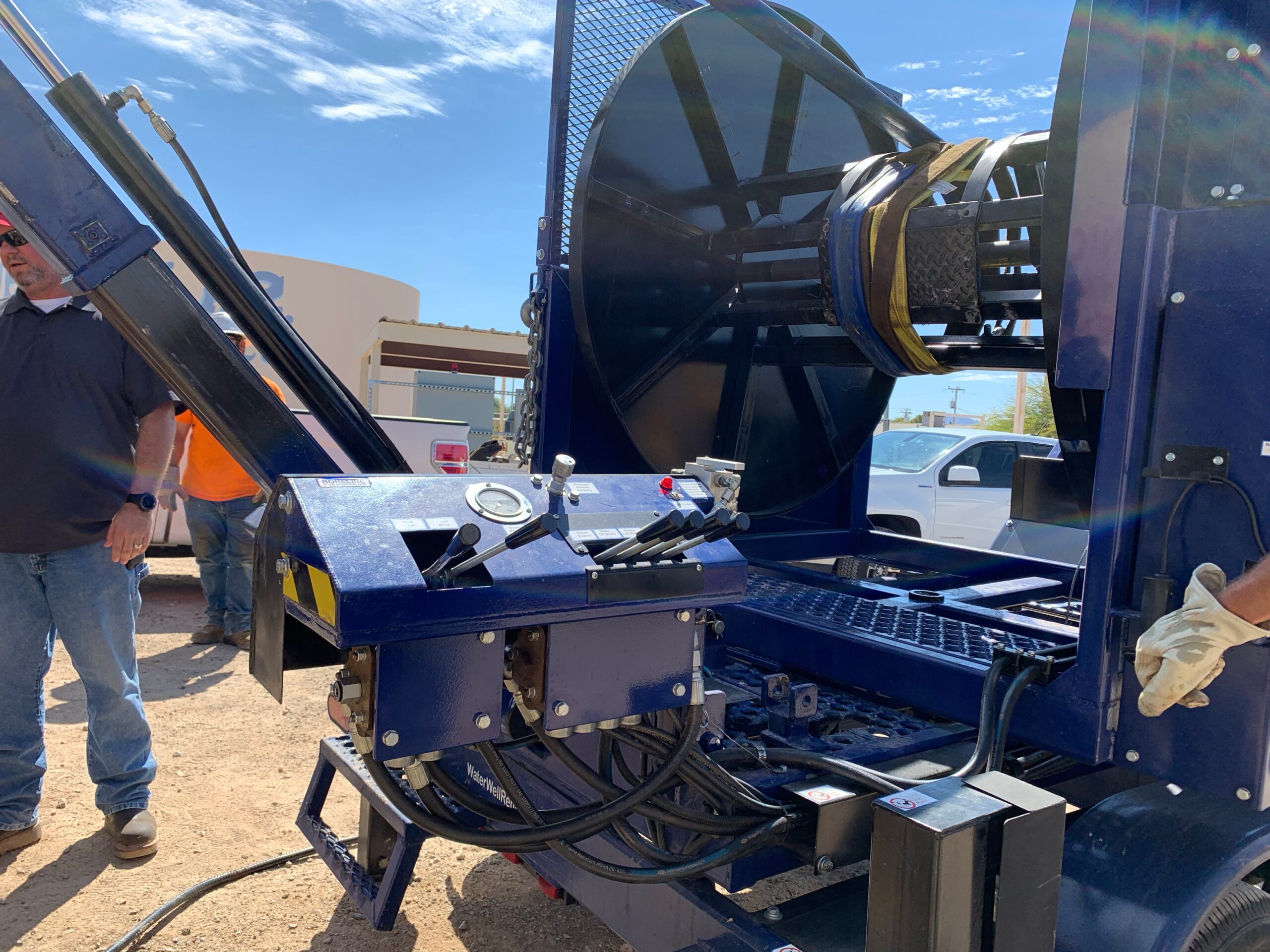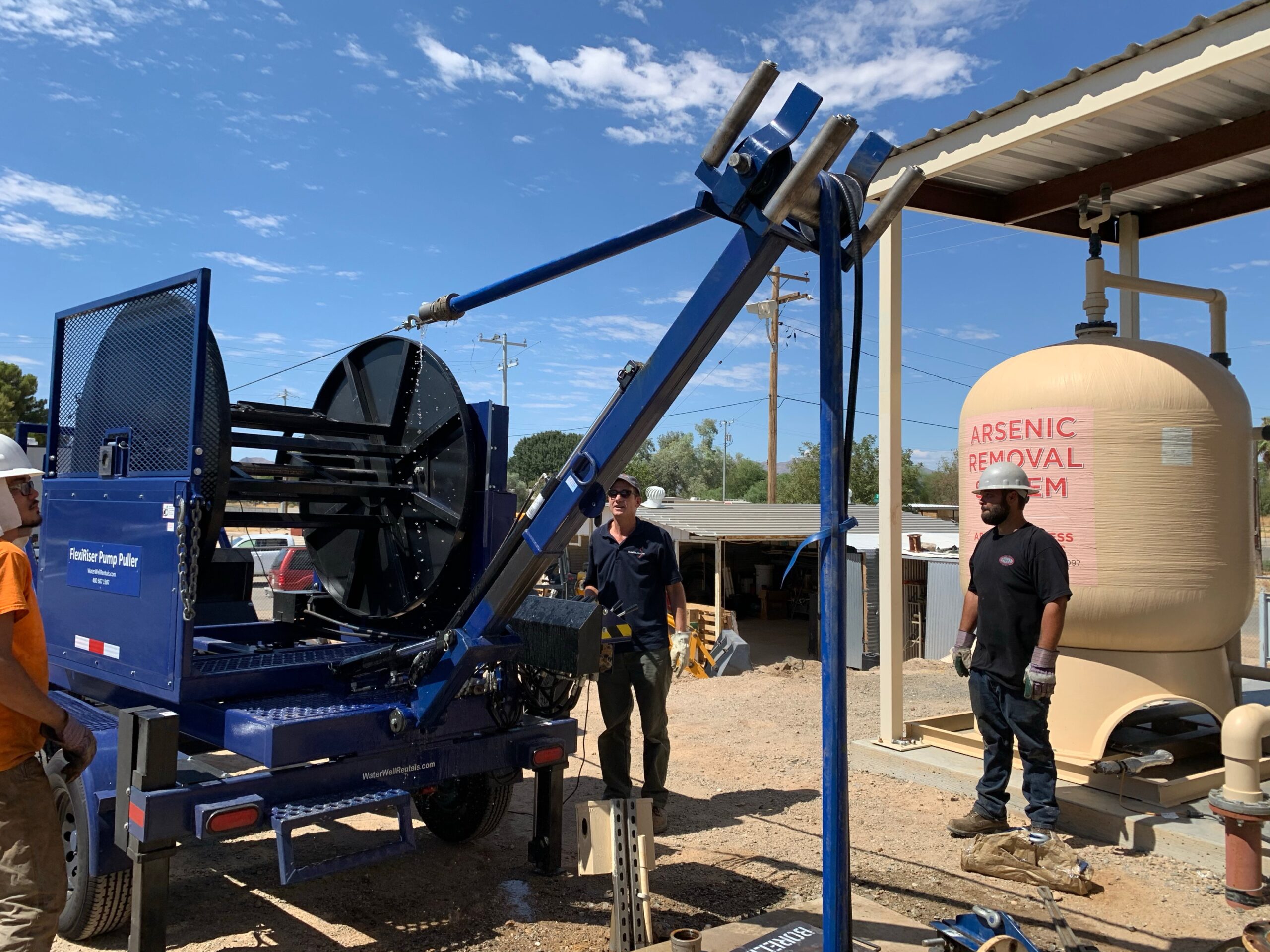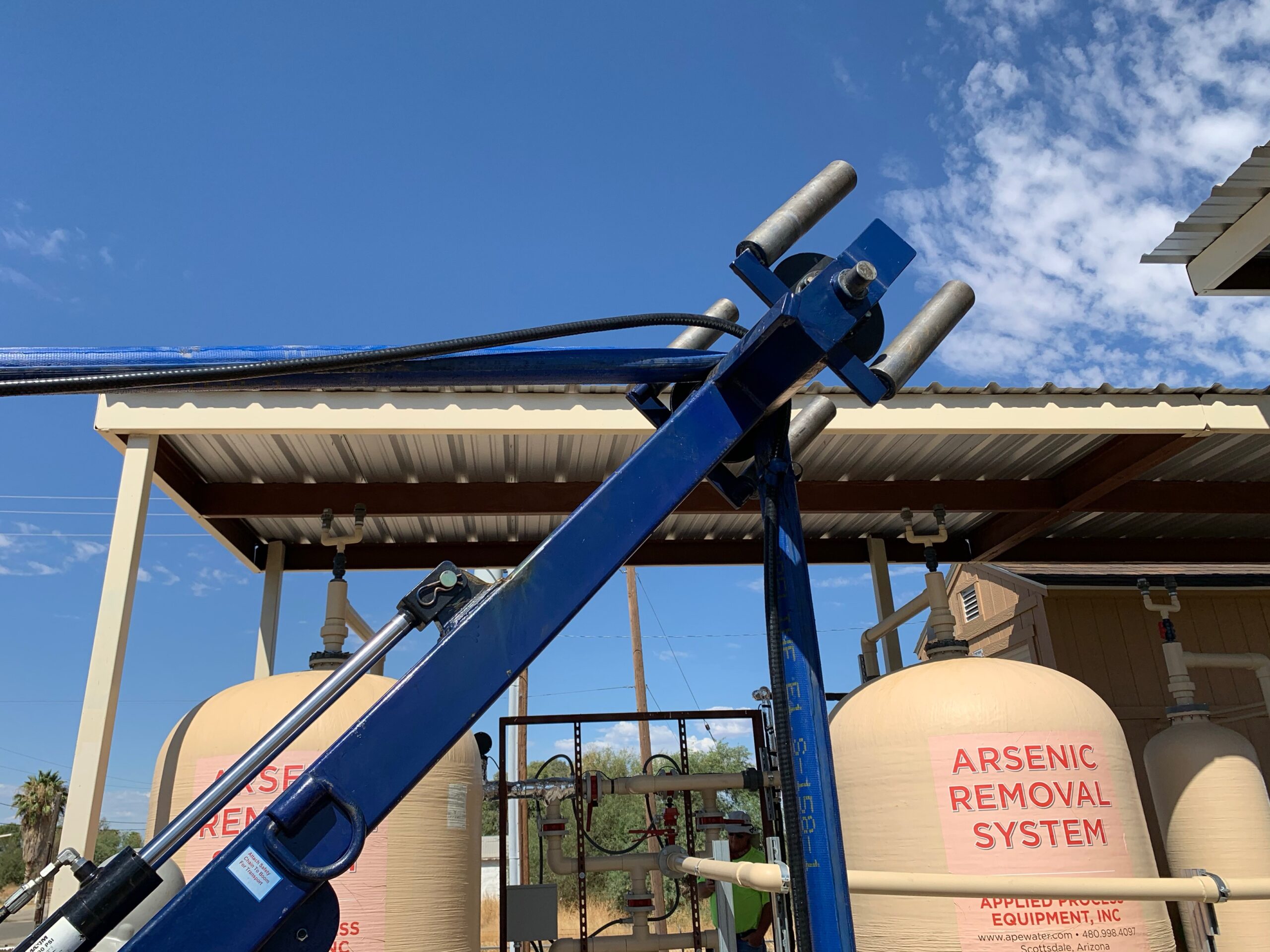 Due to a pump failure one extremely hot Friday morning in the middle of a brutal Arizona summer, the City of Wenden had to remove, replace and reinstall their pump before midnight when the water in their tank would run out and the town would be left dry.
Since the pump had been installed on a 650ft length of 2.5" Boreline FlexiRiser, the quickest, safest and most efficient way to pull the pump was using the FlexiRiser Pump Puller from Water Well Rentals.
The existing well was removed, and a new length was put in all within 8 hours. As a result, the well was back operational before the 12-midnight deadline. The town never ran out of water.