See our latest Speedy Pump Puller in action!!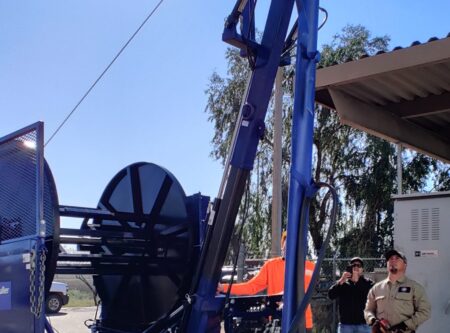 Waterwell Pump Puller Rentals
FlexiRiser pump pullers are designed for safe & quick installations and retrievals of water wells with FlexiRiser drop pipes in tight and compact spaces with limited accessibility. Being trailer mounted, this machine is light weight and easy to maneuver.
Due to its small footprint FlexiRiser Pump Pullers are ideal in applications in which time and safety are a major priority. Due to the ease of operation FlexiRiser Pump pullers can be used to install and retrieve lengths without any hassle.