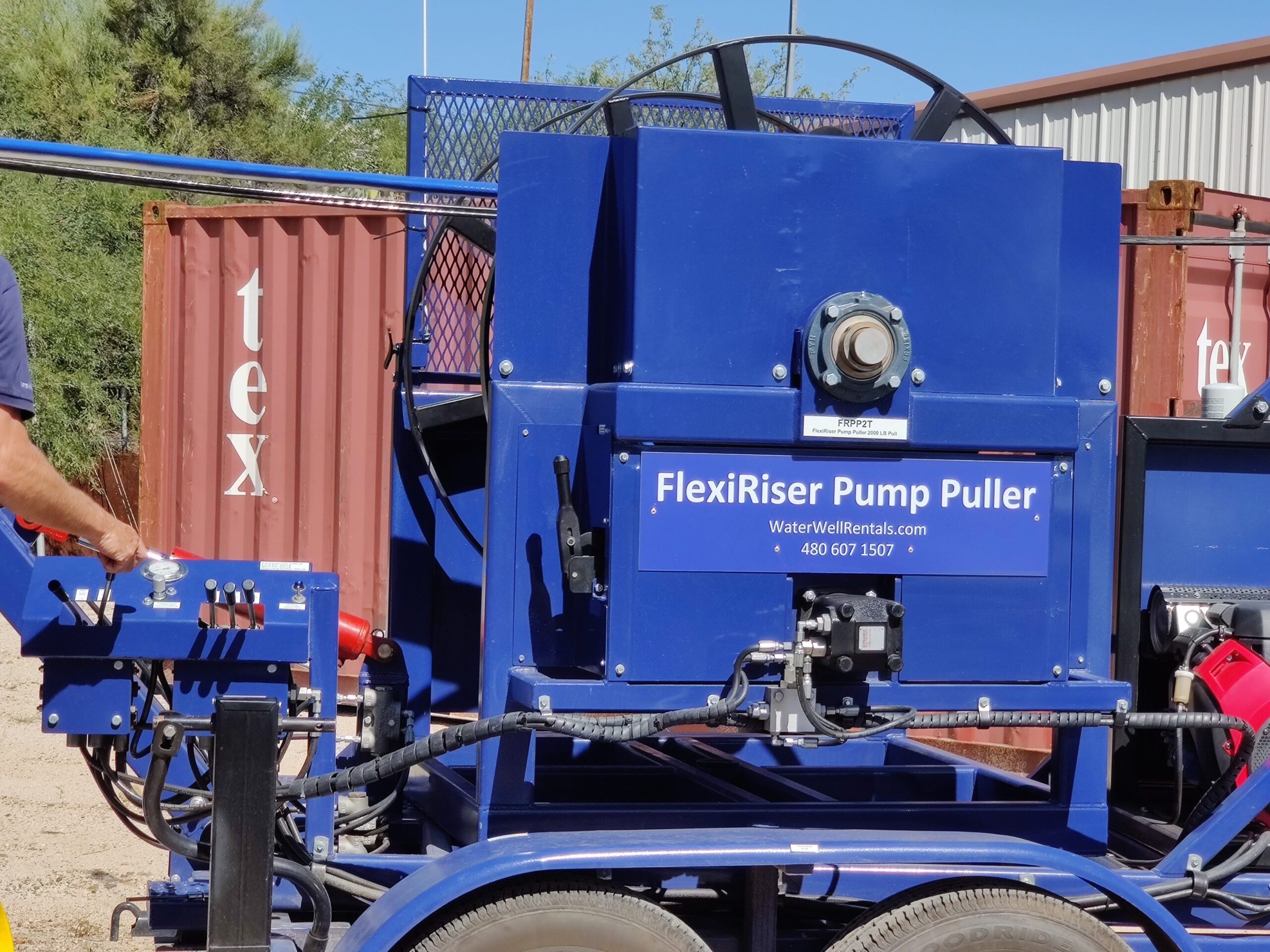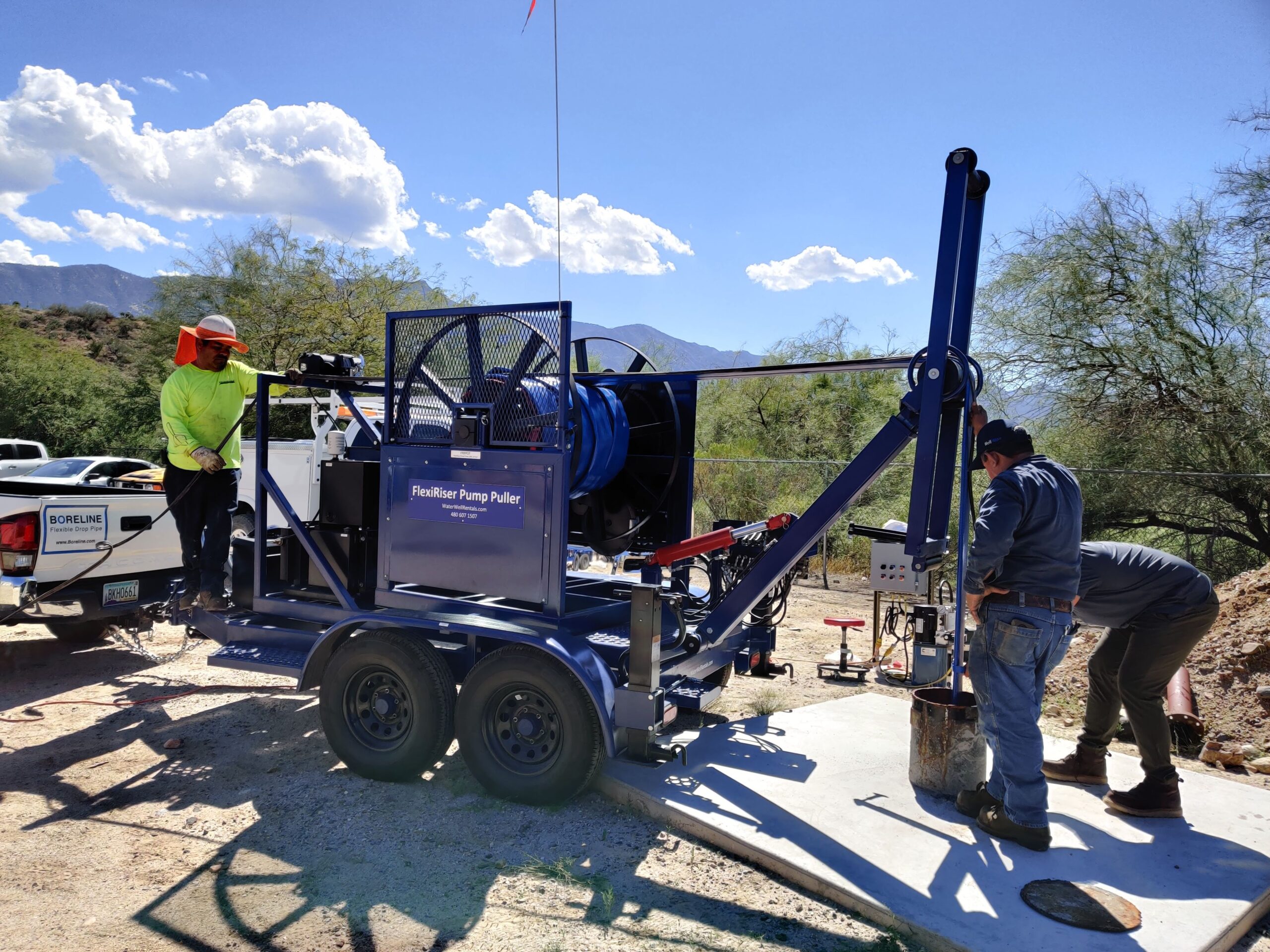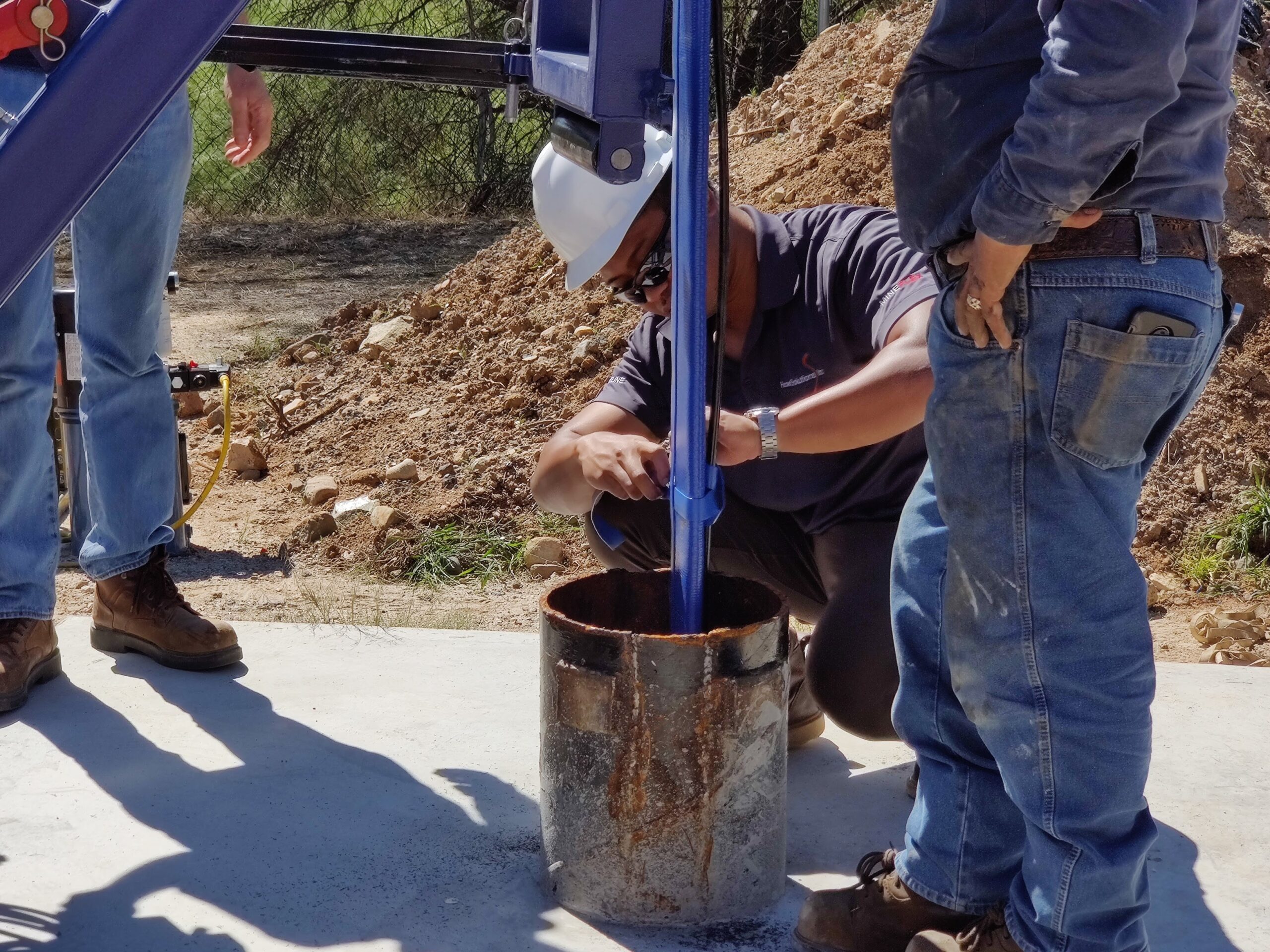 This Water Utility is delivers water for a home in Southern Arizona. They decided to use a Boreline FlexiRiser to install their recharge valve. This is an Aquifer Storage and Recovery (ASR) application.
They also wanted to install this quickly and within a confined space so decided to rent the Pump Puller from Water Well Rentals.
280ft x 4" Boreline FlexiRiser was prepared and rolled onto the Pump Puller and driven to site.
Once on site they connected the ASR valve to the FlexiRiser and simply lowered it into the well in less than an hour.
The pneumatic actuation line was also tied down to the hose every 12ft using cable straps supplied by Boreline.